CHARLOTTESVILLE, Va. (CBS19 NEWS) — In this year's General Assembly, many new gun measures are being proposed and advancing out of committee. Some say these are common-sense gun laws, while others think the legislation already in place is more than enough.
Delegate Sally Hudson (D-57th) said these proposals should come as no surprise.
"These are not new bills, these are the eight priority bills that were introduced during the special session that the governor called last summer," said Hudson. "So it's not like any of this is being rushed."
She added that some of these measures are seeing support on both sides of the aisle.
"We passed a bill, that removes guns from people under protective orders," said Hudson. "That's a clear example of someone who we're saying shouldn't have access to a firearm, but that bill passed with overwhelming bipartisan support."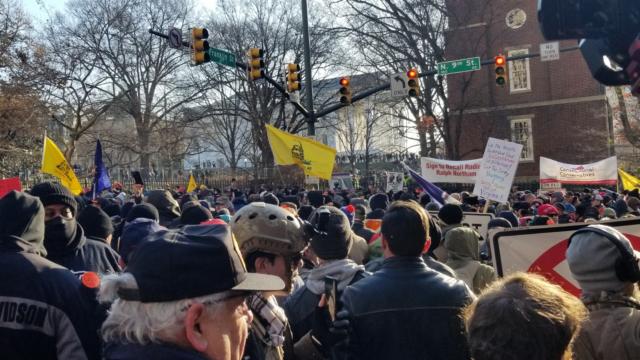 On lobby day, thousands of people went to Richmond to protest many of the proposals being discussed.
Hudson said even though the gathering was a nonviolent event, it was far from peaceful.
"That was not a civil dialogue, that was a heavily armed mob that terrified the other side into staying home," she said.
For opponents of more gun legislation, they argue it was civil.
"Everybody was completely polite, completely friendly, obeying the laws if a police officer came over," said Mike Farruggio, a lawful gun owner and retired police officer. "I think that shows a very strong message, that we are simple, law-abiding citizens that are not going to have our rights taken away from us."
Representative Denver Riggleman (R-5th) also said the event was civil.
"We've had no violence at all on the sanctuary movement. It's been incredibly peaceful," said Riggleman.
One bill, in particular, that Farruggio says is going too far is the Red Flag Bill, as there already is a legislative system in place to handle such a situation.
"As a police officer for 27 years, I can tell you there already is a process in place, when someone is a danger to themselves or others," said Farruggio. "A police officer or other responsible adult has to actually swear to the information they're giving to a magistrate, a police officer, a doctor, so that there is due process involved. The Red Flag law is clearly a way to usurp that legislative process."
He also points out that even with laws in place, bad people will still break them.
"The bad guys that are going to commit a crime are already going to break the law anyway, Farruggio argued. "So you're making a law that is going to be ignored by the criminals."
Farruggio also said the Second Amendment is the right to self-defense and he does not stand for violence, but more nonviolent displays may need to occur so certain rights are not taken away from law-abiding citizens.